The society is now taking fitness to the next level with the majority of couples over the age of 50 years now joining Ballroom Dance classes in tremendous numbers. The feel and need to be fit and look good has motivated even the senior couples in the society to take up regular dance classes. It is amazing to watch the enthusiasm in the social order, we're not just a single person from the family but both the husband and wife take up interest to keep themselves fit and learn something new.
The generation showing concern for personal health…
On the occasion of the recent celebration of World Yoga Day on June 21st, a survey showed a good number of people from different parts to have registered at different dance classes. In their day to day life, they look forward to maintaining a proper fitness regime to achieve physical soundness and mental peace. On our meet with different people from random cities, they expressed importance over:
Remaining fit and healthy regardless of their busy life
Stress buster techniques like dancing
Achieving peace of mind
Getting rid of lower energy and gloominess
Spend some time with the loved ones by taking some time out of the busy schedule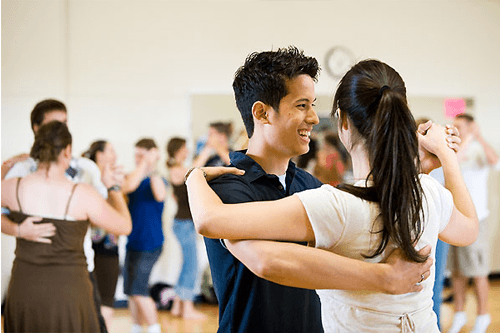 Medical Advantages of Ballroom Dancing:
Medical science shows that ballroom dance provides excellent enhancement in increasing the durability and flexibility of bones and joints. It is also known to lower blood pressure and increase the level of 'good cholesterol'. It is also known to be effective in enhancing the creative outlet of the human brain. The ballroom dance helps greatly in reducing the chances of cardiac arrest. It has also proved that dancing and socializing can have vast benefits on self-esteem, stress and even the BMI of the human body. It is an extremely pleasing scenario to watch the educated mass of today look forward to the health needs of their family.
A commendable start to a journey towards a healthy future:
The proliferation of the urge to keep oneself athletic would always be a great step by the government. The local communities have also helped the cause by setting up dance classes for people of all age groups. The happiness and satisfaction of people attending classes regularly have been enormous. The response shown has never been this appalling. The dance classes in return have set up training centers with the utmost care from comfort to safety. With the finest of the music systems to air-conditioned classrooms and the best trainers have attracted couples from a variety of sectors of the community. The spreading out of such development will always be welcomed by civilization.